I create shapes that connect with spaces. Hopefully not too dull of a description of my art, it's symbolic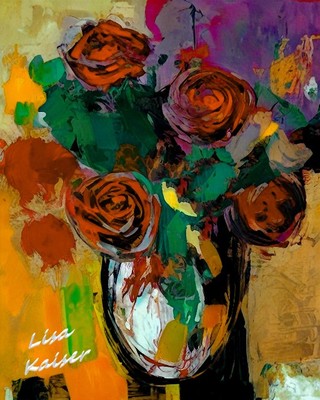 Why do I create art? It's a question I've been asked a lot, and one that I've asked myself. It's not an easy question to answer, because for some, art is a way to showcase their talent and training.

Personally, I create art because it's a way for me to connect with my emotions. I'm not traditionally trained, so my art is often emotionally ambiguous. I think it's important to create art that reflects our emotions, whatever they may seem to reflect on canvas.


Painting finds me in a very meditative process. When I'm in the moment, everything else disappears and I'm completely present in the act of creating. Art also allows me to communicate with others. Even though my work may be emotionally ambiguous, it often resonates with others on a personal level. I've had people tell me that one of my paintings spoke to them in a way that they couldn't quite articulate. That's the beauty of art – it's subjective and open to interpretation.

To create art is simply a part of who I am. It's always been a form of self-expression for me, even from a young age.